Fleets run better with GPS
Fleets run best with GPS and Dash Cam technology
The advantages of using GPS technology are pretty clear - The added visibility into driver performance allows managers to optimize and improve fleet utilization.
Yet with all of the data we get, there are still questions left unanswered. What led to that speeding or harsh breaking event? What was the driver doing while the vehicle was idling too long? Or worse still - How do I prove my driver wasn't at fault in that accident?
Linxup's new fleet dash cams fill these gaps and more.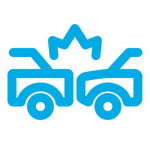 Video evidence to exonerate drivers and reduce false claims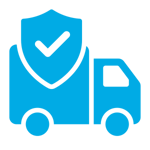 24/7 theft prevention even when vehicles are parked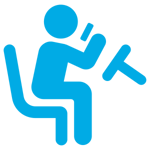 LED floodlights to deter break-ins when they happen
When Fleet Managers Speak, We Listen.
Our focus is providing enterprise level solutions with features tailored to small and medium-sized businesses (SMBs). That's why the Linxup dash cam comes complete with the core features that are asked for the most—and none of the things that complicate and slow activation—so that you can get up and running quickly.
How Can The Linxup Dashcam Protect Your Business?
Prevent Theft
The added security of Linxup's 24/7 camera system drastically reduces theft for fleets managed without locked yards or where drivers take company vehicles home in the evenings. Consider the following scenario:
Thief attempts to steal a vehicle by breaking a window and opening a door.
Broken glass is detected by the Linxup camera and alerts are automatically sent via email and in the mobile app.
LED floodlights fill the vehicle in bright white light while the camera begins recording when motion detectors pick up on movement in the vehicle.
Video footage of thief is obtained as they exit the vehicle, startled by the unexpected spotlights and camera system.
Images of thief are shared with law enforcement for follow up and apprehension.
"It's great to be able to track down a truck that's gone missing with a GPS device, but if we can scare thieves off - and capture them on video to share with police - that's even better."
"One of our best drivers was constantly texting while driving. We never would have known without the cameras, but were able to correct his actions and hopefully prevent an accident."
Coach Drivers
Coaching driver behavior is also greatly improved with video evidence to back up GPS data. GPS trackers provide alerts and report cards tracking speeding, braking, idling, rapid acceleration, and more. While this information is helpful to identify problem drivers and reward excellent ones, it doesn't necessarily provide a complete picture. Unfairly penalizing a driver for harsh braking, when it was actually a quick reaction to avoid an accident, can demoralize the team and create an unsupportive work environment.
On the other hand, some actions won't generate GPS alerts but still create liability concerns - for instance, texting while driving. With Live View, managers can check in on drivers in real-time and make sure they are awake, alert, and focused.
Protect Liability
Liability protection is the most noted value heard from our customers. One customer recounted being able to successfully defend several accident claims with video proof showing her drivers were not at fault. Video clips can be matched to GPS alerts, or found by time/date, and downloaded easily to share with law enforcement or insurance agencies, saving thousands of dollars in payments and fines. In fact, combining the safety of dash cams with the fuel savings and productivity benefits of GPS can save up to $2,981 a year per vehicle.
"Combining the safety of dash cams with the fuel savings and productivity benefits of GPS can save up to $2,981 a year per vehicle."
Ready to Talk?
Contact us today by calling

877-732-4980

or by filling out the form at right.


Limited Time Offer!
Get a Linxup Dash Cam for

$40 per month!
Sign up for a 3-year contract and receive the dash cam and GPS tracking hardware for free!
Prefer to avoid singing a contract? No problem. If you'd rather just pay for the hardware now and take things month to month without being locked into a contract, we're happy to offer that as well.
Why Do I Pay a Monthly Fee?
Linxup's service provides a 4G connection to the networks that allow you to track vehicle locations. Along with using this network, you will also receive:

Firmware & Software Upgrades

Linxup Web Portal Access & Support

Linxup Mobile App Access & Support

Live and Online Customer Support
The Best Dash Cam Solution for Vehicle Fleets
Compare the differences for yourself!
Get Up and Running Quickly with Linxup
Why pay extra for features you don't need? Our dash cam was developed for small and medium-sized businesses who require additional visibility into their fleets but want to get up and running fast. The features below work out of the box - no calibration or professional installation needed.
Camera Specs
Camera type: Dual-facing
Resolution: 1080/720
Viewing Angle: 120⁰
Memory/Storage Type: Cloud
Camera Features
Features
Live View (real-time view into cab at any time)

Parking/Guard Mode

Video Capture Modes

Continuous (up to 45 hrs drive time w/ both cameras. (66 hours w/ cabin camera off)

Event

Manual Recording Trigger

Alerts

Glass break

Collision detection

Movement/bump

Harsh braking

Rapid acceleration

Speeding
Frequently Asked Questions
Can I install it myself?
Yes! The Linxup dash cam installs in less than 6 minutes. In a recent contest, one of our employees installed it in under 40 seconds.
Does it come with mounting hardware?
Yes, including a variety of sizes to accommodate different windshield angles and dashboards.
How does the Linxup dash cam receive power?
Our dash cam receives power through the vehicle's OBD port.
Is there any calibration needed to get it to work?
Not at all. All of the features listed at right work out of the box - no calibration needed.
Do I have to purchase a monthly data plan from Linxup to use a Linxup dash cam?
Yes. Our dash cam integrates with our GPS tracking device, which requires a data plan.
Do I have to sign a contract?
A contract is not necessary to use our products and you can opt to use the device on a monthly basis. However, signing a two or three year contract qualifies customers for a discounted device (2-year contract) or free hardware (3-year contract) - meaning you only pay the monthly subscription price!
Why Choose Linxup?
We've been delivering outstanding GPS solutions since 2004. At Linxup, you'll find a group of people dedicated to serving the vehicle tracking and management needs of small and medium-sized businesses.
At right are a few reasons why we think our dash cam product delivers the quality that our customers have come to depend on.
No configuration needed! Our dash cam and all of its features work right out of the box.
No professional installation needed! Our dash cam is easy to install so you can get up and running quickly.
Hands free event capture and 24/7 monitoring are features unique to the Linxup Dash Cam.
US-Based Customer Service & Support
Discounts for Fleets and Multi-Device Purchases
Same-Day Shipping
No Hidden Fees. Ever.
Our Customers Include Everyone From Individuals To Household Names.
Some of our most recognizable clients include: