Get the data you need to make smarter decisions
With GPS technology you can reduce fuel costs, monitor driver safety, deliver better service to customers and improve overall operational efficiency. Learn how below.
Visibility
Optimize dispatching with immediate locations for your drivers, vehicles, and equipment to ensure scheduled work is on track.
Safety
Review driver behavior with safety score cards and customizable alerts to ensure your vehicles and equipment are safe on the road.
Efficiency
Avoid surprise breakdowns with vehicle and landscaping equipment maintenance tracking and alerts.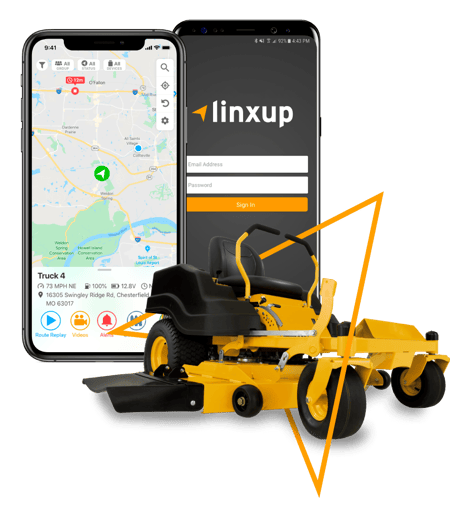 Special Volume Discounts Available
Have multiple things to track? Ask about our special offer for multi-device orders!
Mower and Equipment Tracking
Get detailed path data for any motorized equipment to show customers exactly where your crews have been.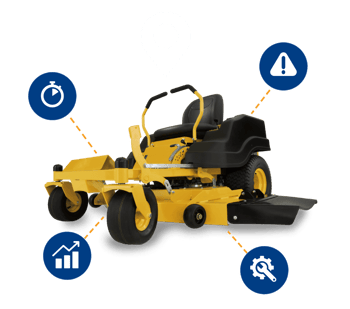 Serve customers better with increased visibility
Our mower and equipment trackers give lawn and landscape providers detailed mowing and work path data to quickly provide proof of service to customers while protecting equipment.
Trackers ping every 12 seconds for accurate mowing path data


Location alerts if mowers or equipment move after hours or travel outside of restricted areas


Complete hourly billing with pinpoint accuracy with the data to back it up
It's really easy to install, takes literally no maintenance, and they work! They're accurate and they work. When you need it, it's quick.
JBK Landscape, LLC | Denver, CO
Service Vehicle & Fleet Tracking
Reduce fuel costs, monitor driver safety, deliver better service and improve business efficiency.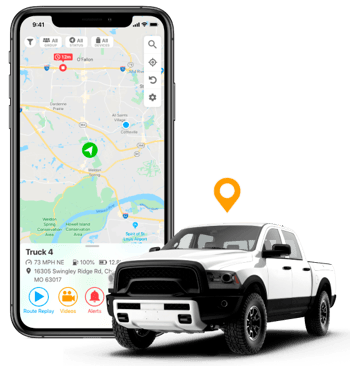 Do More. Do Better. Do It Faster.
Your business requires a lot of juggling throughout the day. From service requests, to dispatching, to requests from your employees in the field —keeping track of your people and vehicles is the key to running your business efficiently. Linxup can provide those answers.
Track every vehicle from your desktop and mobile device


See when jobs are running late so that you can shift resources


Save on fuel costs with more efficient routing and less idling
Call 866-806-2261 to speak to a Linxup representative or fill out the form at right.
Special Volume Discounts Available! Do you have multiple things to track? Ask about our special pricing for tracking multiple pieces of equipment or vehicles.
At Linxup, you'll find a group of people dedicated to serving the GPS tracking needs of small, medium, and large businesses.
No Hidden Fees

Affordable Monthly Rates

Easy-to-Install Hardware

Same-Day Shipping

Fleet Discounts
THE LINXUP PLATFORM
Eliminate Guesswork & Manual Checks
Log in to our web or mobile app to get insights into your equipment or vehicle — wherever it is.
Still & idle locations
Unauthorized movement
Engine start
Route history
Driving habits
Maintenance schedules
Track, optimize, and protect from your desktop or download our free mobile app (for Android and iOS).
Featured White Paper

Landscapers: Overcoming Your Biggest Challenges
While many landscapers have turned to technology to give them a competitive advantage, one product stands out as a way to cut costs while growing and protecting the business. Read More >
Get Started With Linxup
Get in touch with a Linxup representative today by calling 866-806-2261 or clicking below.